Working with Cyndi and her GFAD team was a real pleasure. From the first meeting, Cyndi listened to our wants and needs, and dovetailed her advice to fit our business model. She explained technical concepts clearly so that us laymen could understand the process, at least to the degree required! Throughout the design process and coding process (which was painless!), Cyndi was very responsive and flexible. Ultimately, we ended up with an exciting, attractive, and professional finished product which showcases our business. We really look forward to the bump that our new website will create, which was step one in our newly unveiled marketing push. I can recommend Cyndi and GFAD without reservation. --- Brent D. Hicks, In-House Counsel for C.O.R.E. (Character Oaks Real Estate)

Thank you so much for everything you do for everyone and, in particular, what you've done for us!! A woman who Googled, "Mount Dora tutors" found that we were the second in the list (after the ads). She called the first one and found it was a nutritionist, not a tutor -- so she called us. Anyway, we're thrilled that we are not invisible! --- Laura & Walter, Top Flight Tutors
Cyndi, you are still my "go to" girl! I really like your work. --- Tom, The Miranda-Gerry Financial Consulting Group of Wells Fargo Advisors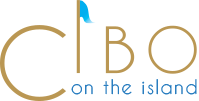 We greatly appreciate everything you do. Your organization, your professionalism, your "get it done" attitude... you are awesome to work with! FYI, my husband and I want to hire you for the our new business promo, branding, etc... coming soon. --- Amy, Cibo on The Island
Cyndi - You are absolutely amazing. Meeting with you was an awesome experience. Your energy is amazing. Thank you so much for meeting with us and going over everything in such great detail. You answered questions we were going to ask before we can even ask them. We are definitely excited to get all of this started with your help. Again, thank you so much for meeting with us. It was definitely a pleasure! --- JDR Aluminum, Orlando, FL

Everything went great with the design work. Many in the group were blown away by the graphics. Really looked nice and helped the project be clear. Responsive and good to work with too. --- Tri-Unity Consulting - Garner, NC Client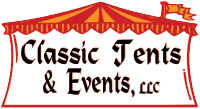 Cyndi is absolutely wonderful to work with! We have a lot of moving pieces and parts to our business and she helped put our ideas together. The Tri-fold Brochure she created for us is fabulous! Cyndi has help us create the "New Face" of our business. I wouldn't dream of using anyone else! --- Nan Cobb, Classic Tents and Events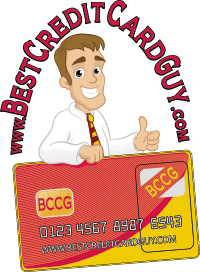 Not only is Cyndi without peer in the graphic design and branding realm, she is the ultimate source of information for any other service you might need as a business or home owner. She knows who is BEST in any service industry (and who to avoid). I cannot imagine being in business without her as a primary resource. --- David, Merchant Services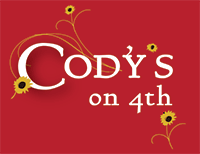 Cyndi has done my web site, business cards and menus. They all look great! She is a good listener and works to achieve the look and the feel you want the customer to perceive about your business. I look forward to working with Cyndi in the future on other projects. --- Cody, Restaurant Owner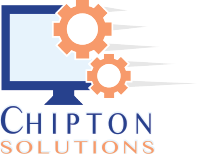 I consider Cyndi an essential part of my business. She has taken care of my business logo, cards, shirt embroidery, and my marketing needs. I wouldn't be where I am today without her assistance and I can always count on her to keep me looking professional. Plus she's a born networker! --- Chip, Chipton Solutions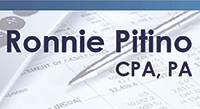 As a local CPA without a Brick and Mortar location, I want to greatly thank GFAD Design for providing me a terrific website with content and SEO compliance. This allows my current clients to stay in touch with me. It also provides potential clients with information necessary to determine how I can guide them in their success. Cyndi Long has provided me with her invaluable support. I recommend her to all my clients and marketing partners. --- Ronnie P.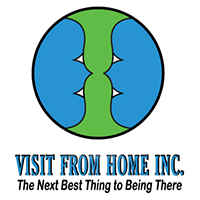 I want to thank Cyndi Long of GFAD Design for her tireless efforts. She helped me design my logo. She designed my business cards. They are just beautiful. She guided me through the brochure process and designed my beautiful, colorful brochures. And she designed a postcard for my needs, to use for advertising, again with pictures and lots of color. With each project she always came through with the highest quality work and superb designs. She truly is a very talented person. Everyone who gets the chance to have Cyndi help them or design for them the many things they need for their business, should definitely take advantage of her talents. Oh, I forgot to mention the car door magnets and the embroidered shirts. They are fantastic too. When she says she does it all for your business, she isn't kidding. And she does it with flair and expertise. So, many kudos to you Cyndi, you certainly deserve them. --- Barbara Oefinger, Visit From Home, Inc.
Cyndi at GFAD is simply the best! Immediately upon hiring her for the creation of my logo, she took the time to understand my wants, needs and ideas. Her knack for being an out-of-the-box thinker allowed her to immediately understand my vision. Her vast knowledge of marketing concepts gave her the ability to not only create my logo but actually improve the final creation. I've worked with Cyndi twice and will continue to do so for all my graphic art needs. I simply see her as an integral part in taking my product to the next level and making my dream become a reality!! --- --- Jackie, Owner Bling Bling Kitty
I love working with you! --- Linda, Deer Island Country Club & Cibo on The Island
Thank you, Cyndi for all you do for us and always going above and beyond! You help me with my success like no one ever has! --- Mary, The Mortgage Firm
Thumbs up!!! YOU ROCK as always... love you and working with you. --- Loretta Maimone, Broker Associate, ERA Grizzard Real Estate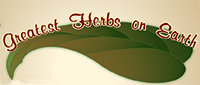 Thank you Cyndi and Tony for the "check-up" service that you offer and fixing the SEO on my web site. Not sure how I got it so messed up, but it is fixed and only after a few days I am seeing a difference in traffic and orders. You are the best! --- Dottie, Greatest Herbs On Earth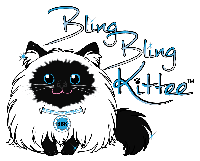 Cyndi! It's been AWESOME working with you!!!!! Thx so much for being so honest, informative, etc! We're over the moon in reference to the design of our logo! --- Jackie, Kitty Bling

Cyndi, I just wanted to thank you for doing such a bang up job on my website. I've had 7 people schedule cleanings with me in the last 3 days, 5 of which found me online. I really appreciate everything you did for me and how hard you worked to make sure the website, blog and social media were looking great. You are an amazing asset, and I am so glad we were able to connect. I owe you a beer. --- Forrest, CitruSolution Orlando

Cyndi has had an uncanny ability to take our ideas for both art and media and put it in a form far superior to our expectations. In over 5 years and many projects, she had never once missed a deadline. Best outsource person in business by far. --- Ron, Home Builder/Minister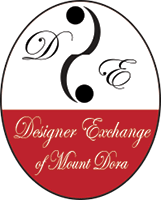 Cyndi with GFAD Design was exactly what I needed in my businesses to take it to the next level. She was not only knowledgeable, she was helpful to those of us who are not Web savvy. Coming from a financial background it has been a pet peeve of mine for those I do business with to be prompt as both their time and mind are valuable. Cyndi was exceptional with this. I would highly recommend her to anyone in business, if thinking of going well into business. --- Lisa, Designer Exchange of Mount Dora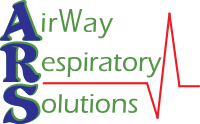 Cyndi has been a great help in branding our business, Airway Respiratory. The logo she designed for us was just what we wanted, even when we didn't know what we needed. She was very patient with us while changes were made to colors and verbage, but she directed us in a way to only helped. Her creativity and knowledge of people's needs is exceptional. --- Janet D.

Cyndi helped us to completely rebrand our business by updating our logo, business cards, and website. We gave her our ideas of what we wanted and she ALWAYS delivered. Projects are always done in a time-proficient manner even those that we need in a pinch! She is an excellent listener and we would recommend her to anyone wanting to take their business to the next level. --- Bethany, Active Life Chiropractic

Just gotta tell you what a please it is to work with Cyndi! You're not only fun, but you get stuff done as promptly as is feasible. Make it so easy to refer you to others. If you ever need us to help you with anything, don't hesitate to call! --- David Bookhardt, Direct Technology Innovations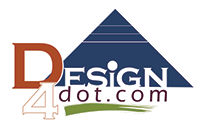 It has been a pleasure knowing Cyndi. The quality of her work is excellent. She is creative and usually is right on target with her client's needs. Her level of knowledge in marketing is what makes the difference. Her personality is what keeps clients coming back. Thank you Cyndi. --- Michelle Detlaff, Designs4Dot Com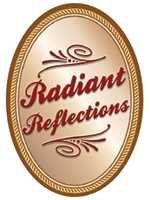 Cyndi has now put together 2 separate print designs for Radiant Reflections. The postcard she designed is perfect. The design allows for not only mailing but also makes a great handout. Cyndi is also one of the most patient professionals you will ever work with. She went above and beyond what is expected of a graphics designer/printer. Thank you Cyndi. --- Kimberly Abbes, Radiant Reflections